Fluid is a handy app that makes stand-alone, Mac desktop apps from web apps. It's great because now you can have your favorite apps like Trello, GMail, Github, and Lucidchart as desktop apps rather than tabs that get buried in your browser.

It's free to make as many apps as you want or you can pay $4.99 for a license that provides a few more features (e.g., full-screen mode). I've been able to do everything I've needed using the free version.
To set up an app all you have to do is paste the URL of the app you want to make (e.g., http://www.trello.com) into the Fluid app and it builds your app for you.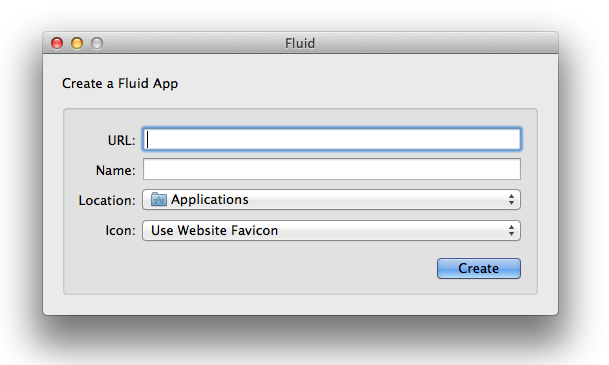 Do you use Fluid already?  Let us know what you've turned into apps!
Pro tip: When you create an app, have your apps icon ready to add. It's easier to add it now than changing it later. Icons can be found on their Flickr group or via a Google search.
Pro tip: After creating your apps, have them launch when you start the computer. (Directions on how to set that up.) I have my GMail and Trello apps start on launch.
Get the app: http://fluidapp.com/
Price: Free!, $4.99 for more features.